Good Beer
+

Good Food

+

Good Friends
With a love of great food, great beer and a passion for the outdoors, The Good Eastern Taphouse was born.
In the mountain biking mecca of NZ and just a short drive from some of the best lakes in the area.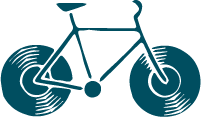 The Good Eastern Taphouse has got you covered on all bases, whether it's stopping by for a beer or cider after an epic ride in the forest, a glass of wine with the ladies, or to fill your bellies with some delicious soul food.
And if you don't have time to sit down you can even buy bottles of beer, cider and wine to takeaway. 
Supporting local businesses is so important which is why we get lots of our supplies from right here in Rotorua. Our delicious menu is all made on site too. I mean how much fresher can you get?
So GO EAST and let the good times roll!
good beer + good food + good friends
Good George Brewing exists to create better beer moments.
Our belief is that beer can be so much better and more rewarding. It shouldn't be bland, full of chemicals , mass produced and boring. Nor should it be hard, pretentious or scary. Exploring beer should be enjoyable, simple and really rewarding.
When Good George entered the packaging world we knew we had to do things differently, that's how we roll.
Enter the Squealer, our unique and beautiful bottle which holds 946 millilitres of award-winning beer – small enough to drink yourself (you probably will), big enough to share around (you probably won't).
We're obsessed with fresh, so we use 90% recycled brown glass to keep out the light, and close it with an airtight resealable cap to lock that unbeatable flavour in.
That's all you really need to know, though super fans will tell you that this custom bottle shape and closure is designed to further optimise freshness by reducing oxidation and gas leakage (our beer and cider is handmade and unpasteurised, so that stuff is important).
Let the Good George roll…
You must bring with you an out-of-this-world positive, blow-us-away attitude; a passion for food; service skills that will rock Rotorua and being a beer geek wouldn't be a bad thing either.
Great customer service, attention to detail and the ability to talk with all people of all walks of life are the attributes we want. Our customers will be visitors to our town, groovy mountain bikers, craft beer connoisseurs, families heading to holiday baches on our lakes, locals strolling down to watch sport or local Mums in for a lighter bite.
We are looking for Front of House, Chefs, Kitchen Hands and Bar Staff who are:
If you possess any or all of these qualities, we would love to hear from you.
We are always on the lookout for our next biggest star!
279 Te Ngae Road
Lynmore, Rotorua 3015
Urgent Booking?
If your booking is for the same day please don't email us, give us a call instead.
Summer / School Holidays / Public Holidays
Mon – 3pm til late
Tues – Sun 11am til late