Good Beer, Good Friends, Good Cheer.
Good George Brewing is the brainchild of hospitality guys Darrell Hadley and Jason Macklow, who fell in love with Craft Beer on a research trip to Las Vegas (as you do….) for their restaurants and bars.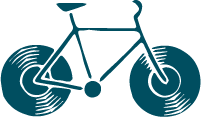 Small problem, they had no idea how to brew beer. Not put off lightly, they decided to open Hamilton's first independent pub, dedicated to craft beer from New Zealand breweries. The idea gathered momentum in 2011 when a site in the industrial heart of Frankton was discovered. It was the perfect mix of location, character and potential.
Good Eastern Taphouse is created by Andy & Prue Allan. With biking in their blood and a love for Rotorua it was the perfect place to start a Taphouse – called Good Eastern. With a great outdoor area for the Mountain Bikers training at the famous Redwoods, to the family restaurant for the campers at the spectacular lakes surrounding the Good Eastern and the Good Beer for the locals. 
It is the place to be – Good Beer, Good Friends, Good Cheer.
Good George Brewing exists to create better beer moments.
Our belief is that beer can be so much better and more rewarding. It shouldn't be bland, full of chemicals , mass produced and boring. Nor should it be hard, pretentious or scary. Exploring beer should be enjoyable, simple and really rewarding.
When Good George entered the packaging world we knew we had to do things differently, that's how we roll.
Enter the Squealer, our unique and beautiful bottle which holds 946 millilitres of award-winning beer – small enough to drink yourself (you probably will), big enough to share around (you probably won't).
We're obsessed with fresh, so we use 90% recycled brown glass to keep out the light, and close it with an airtight resealable cap to lock that unbeatable flavour in.
That's all you really need to know, though super fans will tell you that this custom bottle shape and closure is designed to further optimise freshness by reducing oxidation and gas leakage (our beer and cider is handmade and unpasteurised, so that stuff is important).
Let the Good George roll…
You must bring with you an out-of-this-world positive, blow-us-away attitude; a passion for food; service skills that will rock Rotorua and being a beer geek wouldn't be a bad thing either.
Great customer service, attention to detail and the ability to talk with all people of all walks of life are the attributes we want. Our customers will be visitors to our town, groovy mountain bikers, craft beer connoisseurs, families heading to holiday baches on our lakes, locals strolling down to watch sport or local Mums in for a lighter bite.
We are looking for Front of House, Chefs, Kitchen Hands and Bar Staff who are:
If you possess any or all of these qualities, we would love to hear from you.
We are always on the lookout for our next biggest star!